Meet Board Chair Jeffrey Phillip Forrest
Jeffrey Phillip Forrest serves as the Director of Older Youth Initiatives at the Conrad N. Hilton Foundation.
Making a Difference:
Jeffrey Phillip Forrest came from a challenging background but used education to avoid the pitfalls of growing up in poverty.  Today, he pays it forward by mentoring students from all backgrounds who seek guidance on making positive life choices.
Recently, he was asked to be the motivational coach for his college's football team.  In this role, he seeks to inspire, encourage and empower young men to be persistent in the pursuit of their goals.
Jeffrey believes that providing access to a quality education is critical to creating strong communities, and key to the long-term growth of the nation's economy.  He has a Bachelor's degree in finance from the University of Missouri-St. Louis, and an MBA from Lindenwood University.  He also has graduate training in finance from Northeastern University in Boston, MA.  He resides in Santa Clarita, CA, and enjoys golf, fishing, and hiking.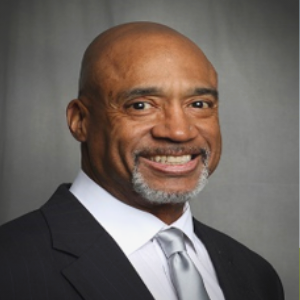 Jeffrey's Role at Finally Family Homes
As Chairman of the Board, Jeffrey serves as the contact point for every board member on board issues. He sets goals and objectives for the board and ensures that they are met.
Jeffrey has been an incredibly popular speaker at our Life Launch program multiple times, sharing his wisdom and expertise with the youth we serve. Students and staff alike have been deeply moved and encouraged by Jeffrey's wisdom and willingness to authentically share his own story of overcoming.
<– What our students are saying when Jeffrey comes to speak.
Get to know the rest of the team.