And teach kids to do the same…

It's important to be organized to make life easier and more streamlined for success. Helping foster young adults succeed in life is our mission, so we teach them how to organize important papers.

Doing life as adult means properly obtaining, tracking, storing, and even destroying highly important or sensitive documents. Read on for our tips on how to do all of that well.
How to Gather Essential Documents
Step one, gather all your important documents together. Help your child obtain their essential documents & teach them how to store them for safe-keeping. What are the essentials?
Certified copy of their birth certificate
Social Security card
Health insurance information
Medical records
Passport, if they have one
Driver's license or government-issued identification card*
*IMPORTANT NOTE: While, not required, it is recommended that you get a REAL ID license or id card. Without it, you may find yourself unable to do certain things such as enter a federal facility, board an airplane, or buy firearms or ammunition.
If your driver's license is up for renewal, you cannot just mail it in if you want the REAL ID. You need to go to the DMV in person with your original birth certificate, original social security card, and proof of State residence.
For more information about getting a REAL ID in California, visit the CA DMV Real ID page.
Great tips on how to organize, store, and dispose of important documents. #lifeskills #adulting #fostercare
Click To Tweet
Gather Additional Important Documents
Beyond the aforementioned basics, there are other documents any young adult should have at the ready.
Educational records
Immunization / Allergy Records
Vehicle registration / ownership papers
Proof of vehicle insurance
Credit reports – Even if they don't have a credit history, it's a good idea to run credit reports, to make sure their identity wasn't stolen. Why not? It's free.
Documents Foster Youth Need
In order to access all the resources available to them after care, it's important for foster youth to obtain additional documents. The American Bar Association has recommended providing a young adult exiting the system with the following additional documentation:
Letter including the dates that the youth was within jurisdiction of the court
Letter including a statement that youth was in foster care, in compliance with financial aid documentation requirements
Documentation of the youth's health insurance or Medicaid
Documentation of a health power of attorney for the youth
Proof of the youth's citizenship or legal residency
Clear and age appropriate written instructions on filing a petition for the youth to re-enter care, including a completed sample petition
Clear and age appropriate written instructions on the filing process for accessing their case file
Death certificates of the youth's parents OR Termination of Parental Rights orders
In addition, the American Bar Association recommends obtaining through a court order if necessary:
The youth's entire educational records
The youth's entire health and mental health records
If you are missing important documents or are having trouble tracking them down, the California Ombudsman for Foster Care website has a list of links to help you track them down.
How to Store Important Documents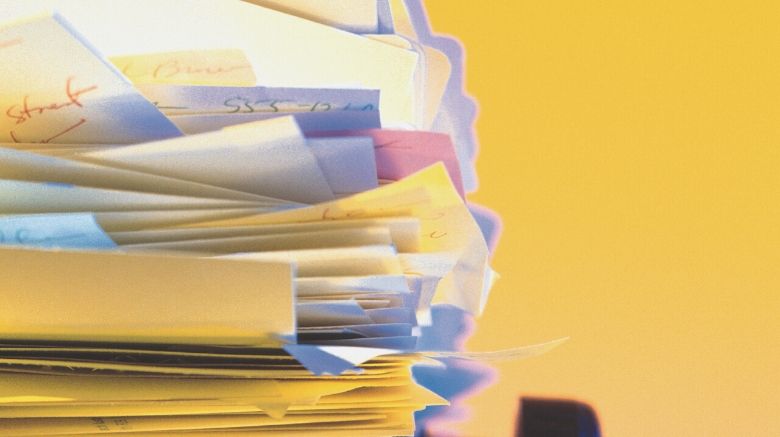 After you've gather your documents it's important to properly show them how to organize important papers so they stay easy to find, but safe. In those first precarious years, you may want to consider keeping copies (or the originals) at your home in case your kid loses track of them.
Safewise recommends putting important documents in a plastic sleeve to protect them from spills. They then recommend placing them in a safety deposit box or home safe. Otherwise, a locked file cabinet is another good option.
You may also want to consider setting your kid up with digital or online storage. The primary advantage of digitizing their personal paperwork is that it gives them an edge should a fire, flood, or other disaster damage or destroy them. Not only this, but if you are away from home and need something, you have access.

I use google docs to store back ups of some of our documents. The Leavitt Group has more great ideas on How To Digitize Your Personal Documents.
The Best Way To Organize Paperwork At Home
I've tried a lot of systems personally.. tickler files, filing cabinets, throwing them in a pile in the corner… Here's what has worked best for me. I do digitize as well, but that takes some extra time. It's more of a "next step" or back up for the most important documents in my opinion.
I use stacking plastic storage bins for storing papers. It allows me to keep them out of sight in the closet, but also very protected. I can also group types of papers together in separate boxes – allowing me to find things faster.

I like that the lids aren't hinged, as I've found hinges often break or get in the way. I prefer to use them with hanging file folders like these.
How to dispose of sensitive information
One final important thing to discuss with your young adult is the proper disposal of any paperwork containing sensitive information.
Safewise writer, Hillary Johnston, recommends using the shredder. "At least once a month, shred your receipts, credit card offers, bank statements, expired credit cards, and utility payments you no longer need. Don't ever throw out a receipt that came from a transaction you used your credit card with, as your number and/or name is likely on there and criminals can use that to their advantage."
Finding this helpful? Pin it for later!
Some Final Thoughts on Organizing Important Paperwork
While you teach your teen or adult child how to organize important papers, it's a good time to get your own important documents in order.

Re-organizing paperwork can be overwhelming, so either carve out a large amount of time to really go through it all or take it in small chunks. I'm personally a "take it in small chunks" kind of person. The key if you do that is to be consistent, don't let the pile of "to be organized" papers get too big.

One purpose of this blog is to help parents of teens navigate the challenges of preparing their children to be successful independent adults. The mission of Finally Family Homes is to provide the same kind of support for those foster youth who don't have a family or home so they can transition into adulthood successfully. Join our newsletter to learn more!

If you'd like more tips on getting organized for success check out:

How to Get Your Grown Child Move Out

How Get Organized At Home

How to Mange Your Time Wisely